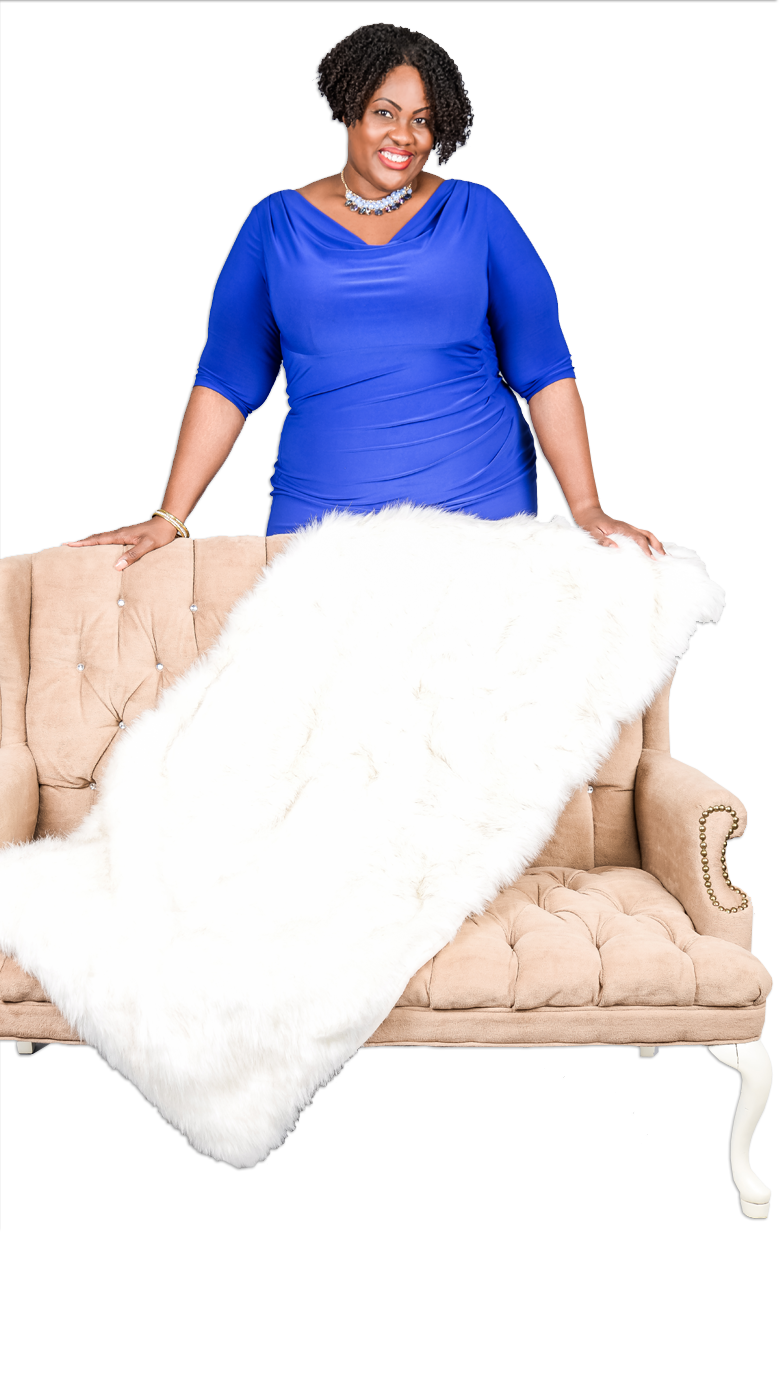 Hi, I'm Quiana Murray
your Business Transformation Expert.
Are you stressed with the challenges of starting and running your dream business?
Do you have an idea for a business, but lack the relationships and resources to make it happen?
Do you desire to create more money, freedom, and growth in your business?
If this sounds like you, then I literally wake up with you in mind! As a business growth strategist, I've spent almost 2 decades teaching entrepreneurs how to get the money and freedom they need to build their dream business and live their dream life.
As someone who left the comfy cushion of corporate America and started my own business from scratch, yes without a loan, without the "right" relationships, and without any real entrepreneurial expertise, I watched it all fall flat. So I know exactly how it feels to build and rebuild from the ground up – the right way. How it feels to wake up every day wishing you had a magic formula to develop a business that matches the passion you have on the inside.
Your dream and your business matters. You have amazing gifts and resources that the world needs.
This is why I've built my business around helping entrepreneurs make the leap from "breaking even" to running a fully thriving business. A business that creates the money and freedom they desire so they can share their business and gifts with the world.
What could that mean for you?
I'm a firm believer that anything is possible; and my clients have the results to back it up!
Yes! You CAN afford to build your dream business!
Yes! You CAN position yourself as a major influencer in your field!
Yes! You CAN land new lucrative deals, sponsorships, and clients – even if you're just starting out!
I fully believe that there is no difference between you and the next success story. This is why I started the Bold Business Institute where I personally work with entrepreneurs providing insight, resources, and strategic action plans needed to develop, fund, and grow their dream business.
If you're ready to create a successful business that provides the money, freedom, and opportunities you dreamed of, then I'm here to help you every step of the way.
Ready to take the leap into success?
Some of the brands I've helped my clients partner with…
Helping others to overcome obstacles so they can transform their business and their lives…..
Meet Quiana Murray
Business Transformation Expert. Sponsorship Strategist. Motivational Speaker.
Quiana Murray is an award-winning entrepreneur, motivational speaker and business transformation expert. As one of the foremost inspirational business experts, Quiana Murray shares her amazing story of overcoming seemingly insurmountable challenges, to build the business of her dreams. Her powerful messages mixed with her personable style and practical action steps ignite audiences to action. Quiana's passion for empowering others sets her apart from the rest and has garnered speaking requests from corporate organizations and women's groups around the world.
Quiana's Expertise & Speaking Topics Includes:
Mindset, Motivation, Money

Develop your success mindset, tap into your ultimate motivation, do the impossible

From Breaking Even to Bankrolled

How to tap into the $64 billion sponsorship industry to boldly build your dream business and abundantly fund your dream life

Mommy the CEO

How to achieve the perfect work/life harmony & still reach your dreams

How to Make any Job Work for You

Tools 9-5 employees can use to get their employer to support & sponsor their side business
"When I first met Quiana I hadn't thrown my first event yet. I thought that she was one of the most innovative women I have met. Quiana literally has been consulting me from day 1 and I will be forever grateful for her patience, wisdom, TIME and knowledge that she gives. Her guidance and support has been amazing.
In addition to money, I've received sponsorship in the form of free use of event venues, gifts for clients (swag), and PR opportunities. Quiana has also helped me position myself as an influencer so I'm able to now partner with companies, venues, and vendors to host events nationwide. I even formed a partnership with a major alcohol company.
I'm happy to report I'll be opening my own vineyard in Northwest Florida soon. The events I'll be able to host and sponsorships I'll be able to obtain there are endless. I know the support Quiana gives me is real. She provides so much value!"
Victoria Robinson @ Victoria's Luxe Concierge Enterprises & Angel Hill Enterprises, Inc.
"Quiana is my secret weapon. She helps my company determine our annual sponsorship strategy. I'm often pitched to sponsor events as a 'featured' sponsor. This year I'm sponsoring 2 minor league sports teams and 3 annual and 2 first-time events. Quiana's sponsorship strategy has resulted in brand awareness and an overall 40% reduction on marketing costs in the last 12 months.
This year we are hosting our first annual LGBT Family & Friends Weekend. I quickly retained Quiana to develop the event's sponsorship strategy. Quiana's strategy secured 5 corporate sponsors within 30 days of announcing the event. Last month we secured another 2 sponsors. We've even secured a community partner who will help market our event for us. 
I'm blown away by how fast this all came together. I highly recommend Quiana's strategies, they work."
Keith Belk @ EveryQ, LLC
Quiana Murray
Bold Business Institute
3261 Old Washington Road
Suite 200
Waldorf, MD 20603
Ready to get in touch…
I'm excited you're here and would love to hear from YOU. Have a question about getting sponsorship for your next event? Want me + you + your peeps in a room so I can teach you all about the latest industry trends around planning and getting sponsorship for events?
Or, maybe you're a representative from a large corporation who wants to discuss ways to make your sponsorship dollars count. You know so your Board Members are happy and your corporation's public image looks that much better to potential investors and customers.
My team and I are here to answer your questions and get you on the right path. Enter your information below and we'll respond at our earliest.